We are delighted to announce that for a second year running we have won a Legal & General Business Quality Award for Best Reinstatement. The award recognises businesses that have shown a commitment to putting their customers first.
This is the second year in a row that we have beaten off stiff competition to land this prestigious award.
Celebrating the 10th anniversary of the awards, Craig Brown, Legal & General Director Intermediaries said –
"The Business Quality Awards give us the opportunity to shine the spotlight on those firms and advisers who are making a real difference to their customers through the quality and consistency of their business practices."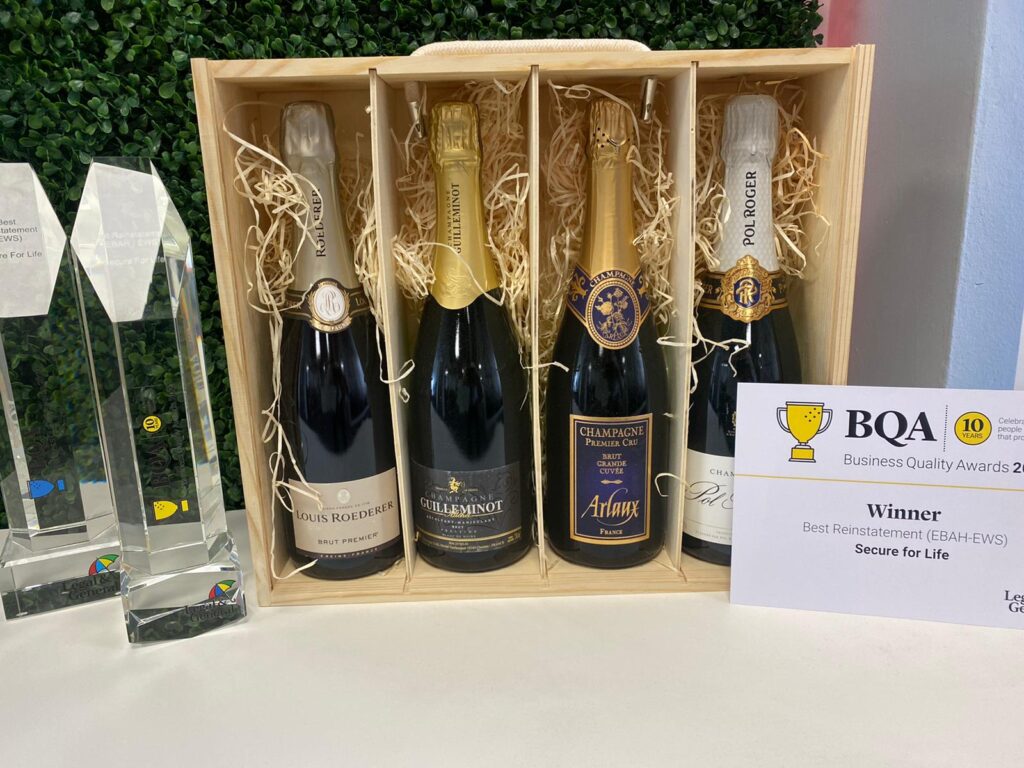 Jamie Cullen, Secure For Life Director added –
"To win it last year was a massive achievement. To receive the award for a second year running highlights our continued dedication to our customers and the work ethic of our team. We couldn't be prouder, especially of our staff who have worked throughout the pandemic to ensure our customers continue to receive the level of service they have come to expect from us".
Looking ahead to 2021 and beyond, Secure For Life look forward to continued growth and further achievements within the Protection Insurance sector.
A big thank you to our customers and fantastic staff.