---
Another week of lockdown and another brain teaser for you to test your mind. This week it's a word quiz. See if you can guess what word connects the four words below!
Maintaining a healthy diet and keeping regular exercise as part of your routine is important to your general health, but keeping a healthy brain and mental state is equally important, especially in these times.
So let's get brain active!!
---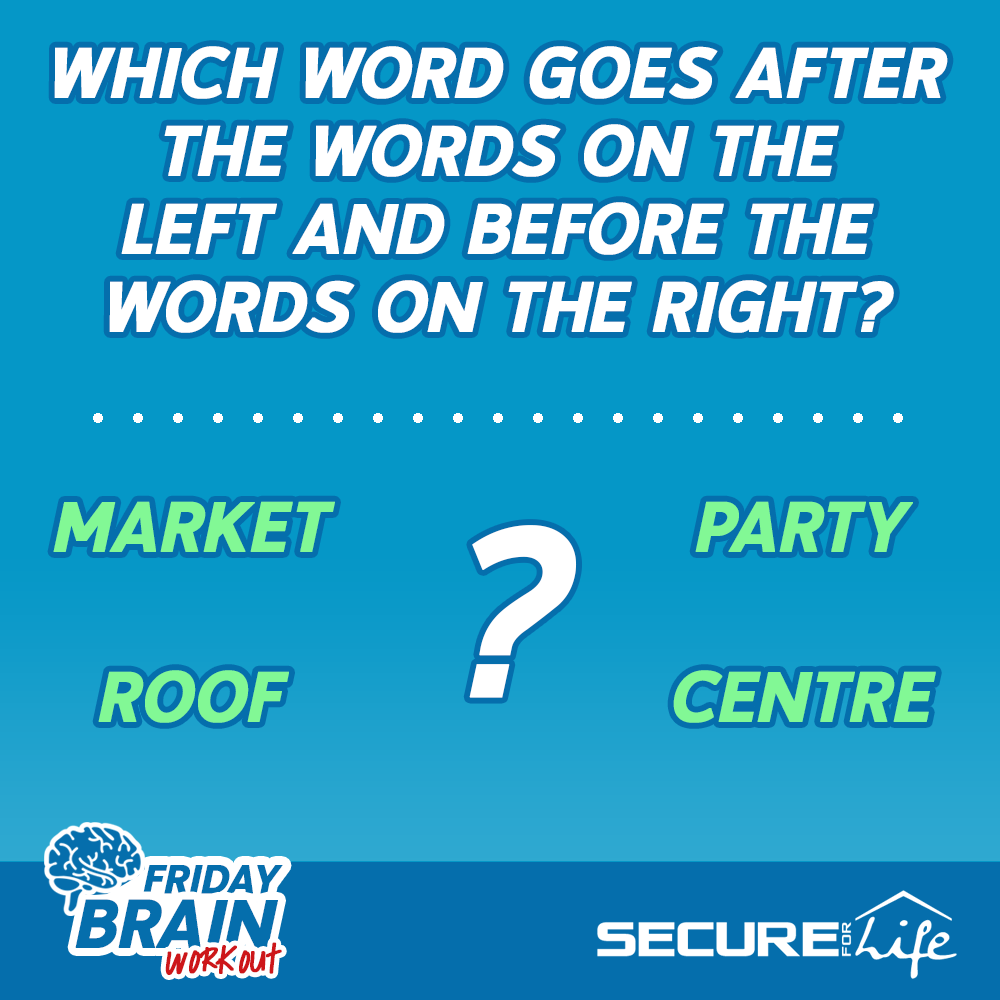 ---
A different kind of one! Did you get it straight away? Let's have a look at the answer.
---

---
Keeping healthy is one part of looking after your family and yourself. A life insurance policy that fits your individual needs and at the right price is another. Now more than ever it's vitally important to have a life insurance policy in place, so why not get an online quote by clicking the button below.
You'll be surprised how affordable it is with some policies from £1.50 a week!