Starting or Started a Family?
Time to Protect All Your Futures
Having a child is a life-changing and very exciting process, but it also brings with it many new challenges and responsibilities.
As your family starts to grow, having the right measures in place, should the worst happen, is more important than ever to make sure their future is secure.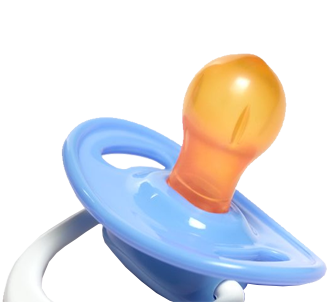 All parents know and budget every month for the daily costs of parenting, which can certainly all add up. Every parent wants the best for their child. However, should the worst happen, lives can be shattered not only emotionally but financially.
Costs still have to be covered, and if they are not, lives can drastically change because of it. That's why having life insurance, in most circumstances, should be high on the agenda of any new parent and more parents are realising this and taking out a policy year by year.    
A growing family means a growing list of expenses. You'll want to make sure that any life insurance policy you take out covers you for everything you need to give you peace of mind your loved ones will be looked after when you're no longer there.
Should the main breadwinner in the family, unfortunately, pass away, you'll want to make sure that the remaining members of your family have the means to supply the provisions your children need.
With plans starting from as little as £6 a month, we would love to help you get you and your family protected. It's what we love to do. We do all the work for you. Be sure. Be Secure.
Another important thing to consider is having your life insurance policy payout into a trust fund that can be accessed by your children when they reach a certain age, helping them with financial burdens they may encounter throughout their life.
If you are worried about what would happen to your family should something happen to you, or would like further information about placing a policy into trust, then talk to one of our advisers.
It's free and you're under no obligation. Even if it's just to talk through your circumstances, give us a call or complete the form below, and we'll be in touch.