Getting or Just Got Married?
Time to Protect Your Futures
Hopefully, you and your spouse have a long time before either one of you needs to worry about what will happen to your finances when the other dies. But taking out a joint life insurance policy now can keep you both financially secure — and possibly save you money on premiums later.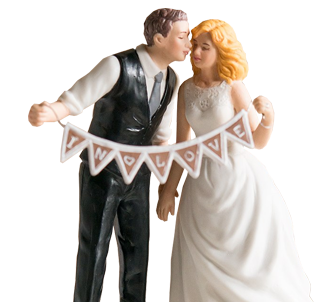 Many couples take out a life insurance policy after having their first child. But it often makes more sense to start thinking about life insurance before starting a family. Life insurance is cheaper when you're younger, and more importantly, you can make sure that your husband or wife is financially secure. Then if you decide to have children in the future, you'll already have a policy in place to provide for their future as well.
Why should newlyweds or married couples consider life insurance?
There are various reasons why it makes sense for married couples to think about taking out life insurance, such as:
You want to make sure your partner is taken care of.
Buying s house together.
You're thinking about children.
You're taking on debt.
Life insurance is cheaper when you're younger.
You need to plan for the future.
It's worth newlyweds considering taking out life insurance. Policies cost less the younger you are, and it can help mitigate the risks of merging your finances. 
If you are worried about what would happen to your loved ones should something happen to you, then talk to one of our advisers. It's free and you're under no obligation. Even if it's just to talk through your circumstances, give us a call or complete our contact form, and we'll be in touch.