The draw for our July Winner has taken place
Before we reveal who our winner is, let's see if you were right!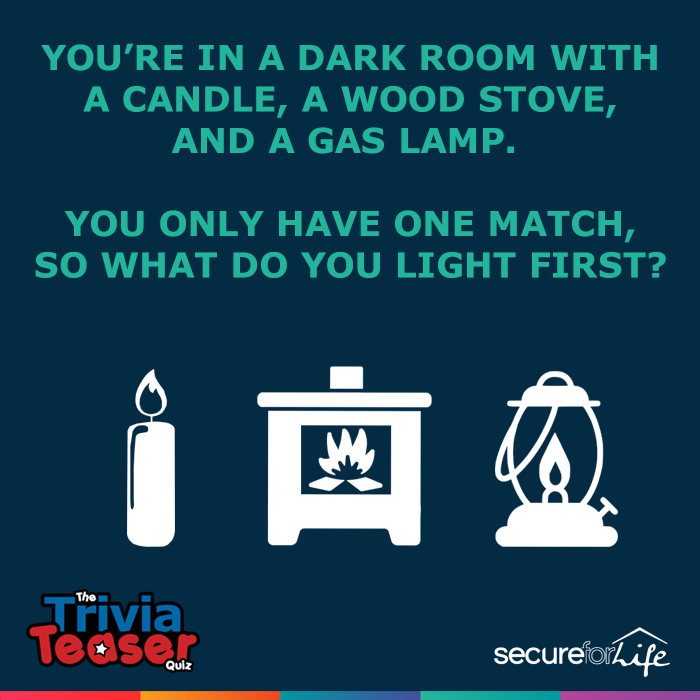 This was a naughty one because the answer is:
The Match
You would have to light the match first to be able to then light either, the candle, stove or gas lamp.
---
Lisa Trainer is our winner!!
Congratulations, Lisa! Message us via Facebook and we will get your voucher out to you.
---